Welcome to our Community of Care
Noble Living is an alternative to nursing home placement for seniors that need memory care and assistance with daily living. We provide housing and assistance to residents including meal preparation, specialty diets: diabetic, puree, vegetarian, laundry, linen, housekeeping, local transportation, personal and incontinence care. We provide these services in a community of care and respect that honors the individual. Our residents are family and we treat them with the dignity that connotes.
See Our Homes
Get in Touch
Our promise to our resident family includes:
maximizing privacy, autonomy and choice; meaningful access to community; opportunities for a meaningful and dignified life; social engagement and quality care.
We do not use the institutional model of care that dominates the RCFE industry. Rather, we see a different way of assisting our residents through a new stage in their life using the Person Centered Care (PCC) model. We recognize that where they live is their home. We offer the choice of private or semi-private rooms. The residents share a central common area with kitchen, dining room, living room, outdoor living and pool, and smaller spaces for reading or reflection.
Noble Living, LLC specializes in Memory Care needed for seniors suffering from Alzheimer's and Dementia. We offer a loving home environment which inspires our residents to enjoy life and thrive on a daily basis.
All three San Diego elder care locations are located within a mile of emergency response teams, Fire departments/Paramedics.
Noble Living, LLC
Joan Court House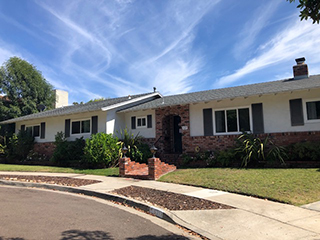 5211 Joan Ct, San Diego 92115
Licence Number 374603342
Phone 619-269-8541
Fax 619-487-1085
​Nestled in a quiet cove in the SDSU area convenient to hospitals, professional services, shopping and entertainment.
Noble Living II, LLC
Hills Lane House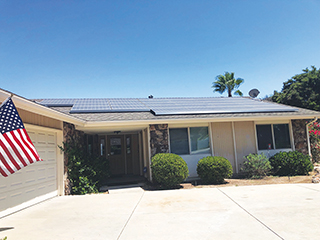 505 Hills Lane Dr Fletcher Hills 92020
License Number 374603913
Phone 619-938-4984
Fax 619-332-8165
Located in Fletcher Hills at the end of a Cul De Sac with spectacular views of El Cajon City  with accessibility from the 125 & I-8.
Noble Living III, LLC
Decanture House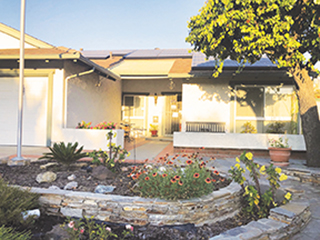 6665 Decanture St San Diego 92120
License Number 374604052
Phone 619-542-9269
Fax 619-228-9609
Located in quiet Del Cerro. Easily accessed by I-8, I-15 & the 805. Just Minutes from Mission Valley and East County.
Daily Life at Noble Living Memory Care Homes